Have you seen this before in the SEP management console on a clients computer

This is the sign that you are not seeing the little green dot on the computers tray or on the console. When you install SEP 11 by default, and install it to the default website, because of the security that is applied on IIS 6 on the server on SBS 2003, it will block all communication to IIS unless you are on the same subnet. Since this is the case, the client can't communicate to IIS on the remote subnet. Here's how to fix it:
Open IIS. Select the following websites under Default website and make this change. Sites to change are ClientPackages, content, Reporting, secars, and secreg. Open up each one of them and select properties, Directory Security, and edit the IP address and domain name restrictions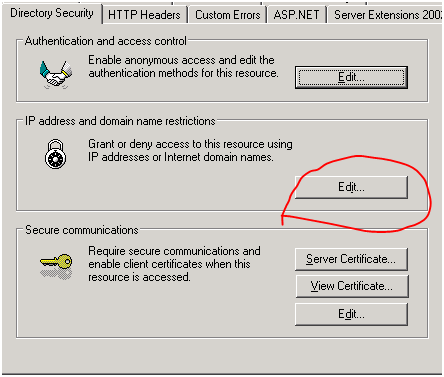 Change it from Deny access to Grant Access. Then hit OK and exit IIS. Now on the client computer, enter in start, run and smc -stop . Once the service has stopped, do a smc -start . You will now see the little shield on the bottom get a Green Dot. You are communicating!