Today I was troubleshooting a strange issue in the SBS 2011 Console. When I select Shared Folders from the SBS 2011 Console and click on Change Folder Permissions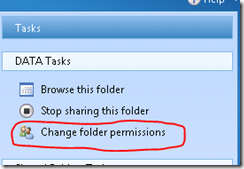 the SBS Console crashes with Windows SBS 2011 Standard Console has stopped working, as shown below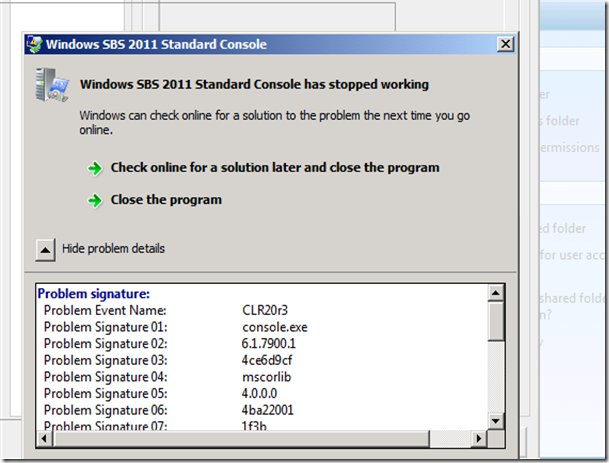 After troubleshooting for several hours with Microsoft and not able to find a quick resolution I became more determined then ever to discover the cause and solution. In order to fix this situation, either change the Users Roles from one to the other and then back, or modify the existing Users Roles with a new setting like disabling the quota's so that it re-applies the role to the users. You can then change this setting back and reapply it once again.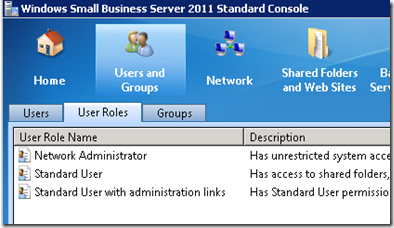 It appears that this happens on servers that are migrated and not new installations. In the SBS 2011 migration guide at http://technet.microsoft.com/en-us/library/gg615504.aspx it states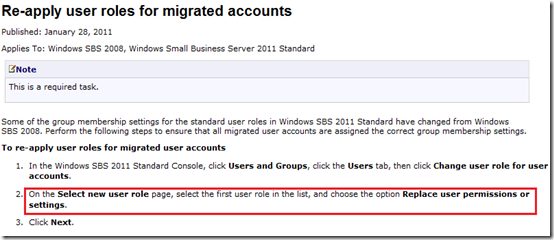 Upon further testing, I discovered that if you don't Replace user permissions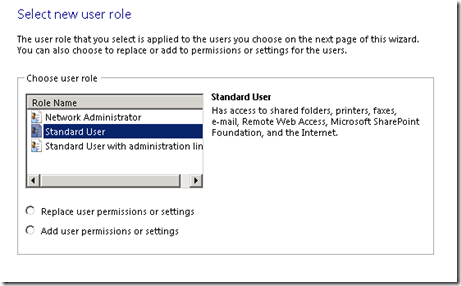 and simply add to the existing permissions, it will not resolve the issue.  Therefore, you MUST replace user permissions. If you have created custom security groups and didn't add them to a custom user role, please make sure to write down the current security groups  and distribution groups that the user is a member of as running it in replace mode WILL remove all other membership groups.
During my troubleshooting of this issue, I also discovered that all of my email enabled distribution groups showed no users via the SBS 2011 Console. I went into Exchange Management Console and attempted to view the distribution groups to see if members were listed, but upon expanding this node, EMC stated An error caused a change in the current set of Active Directory server settings. Restart the Exchange Management Console.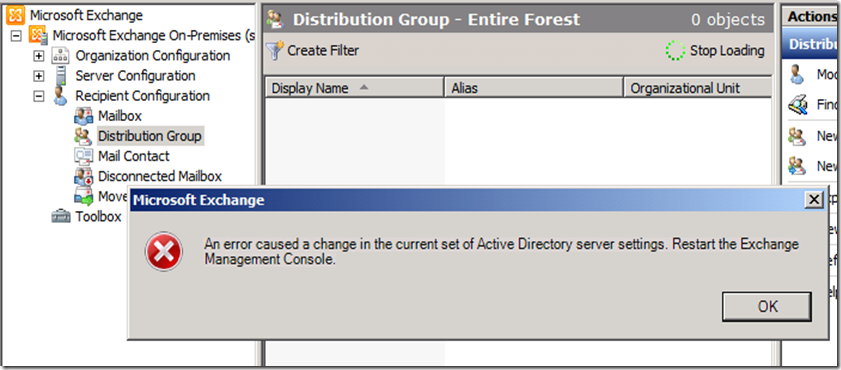 I then opened up each distribution group in the SBS 2011 Console and added the users to the correct groups. After that, EMC worked correctly and showed the groups with the correct members listed.
Another issue you will see by not replacing the user permissions via the Change User Role wizard is when you open up the Remote Web Access,  you will see the following error stating There was a problem loading a gadget. Contact the person who manages your server.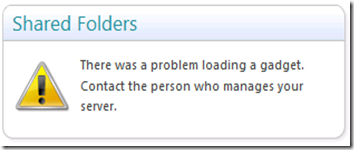 This is also caused by the same issue. Rerun that Change User Role wizard and you will now see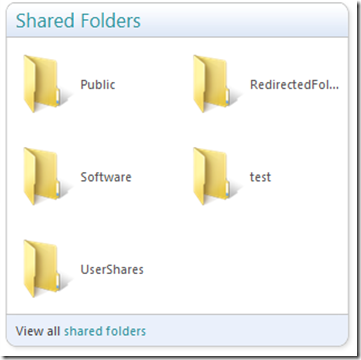 In a future post I will document all of the troubleshooting steps I took including looking at many log files for hours.